Just in time for Fowey Regatta Week (One of the best on the South Coast) Ruby, the Troy Class Yacht was re-launched after an extensive re-build. This involved rather more than planned, but included complete re-planking, all new steamed Oak timbers, new stem, new transom and decks.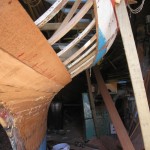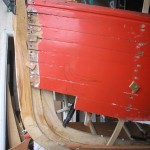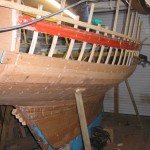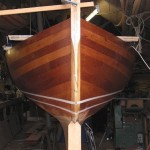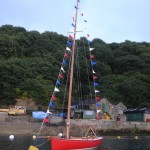 She survived a tough week of racing very well, and with a fleet over twenty boats, she collected a third prize in one race. Built in 1930, she is one of the few older Troy Class yachts that has been constantly raced, so a rebuild will give her another 80 years of racing to enjoy.
In a fresh Westerly breeze on Sat 11th Sept, Ruby led the fleet out of the harbour and around 3/4 of the course, only to be overtaken on the last beat, by Troy no 26, and finished 2nd, an excellent result.